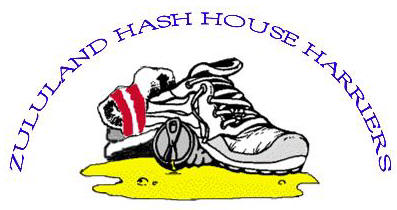 Be there, do it and get the T-shirt!
ZHHH = R60 Visiting Hash = R100
Includes grub, grog, t-shirt and run and I'll say no more.
Overnight accommodation if required. Just bring a sleeping bag.
NB! It is dark - BRING A TORCH and a chair.
Venue:- Dave Gillespie, SASA Farm, Gingindhlovu.
Directions from Durban: Take R66 Eshowe toll turnoff from N2 North. Follow R66 to Ging. At 80kph intersection in Ging turn right off R66 to Fairbreeze. Turnoff to farm on left a few km down road, there will be sign. Up the gravel and turn right at the top. If tar turns to gravel you have gone to far.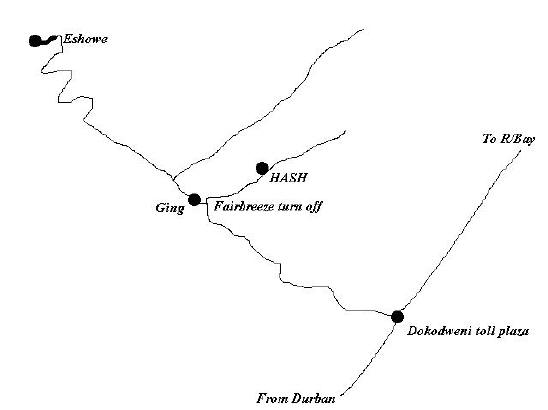 More info contact Onsec Danny Ellis at onsec@zuluhash.co.za or cell: 0829267512
or HashCash Gerald "Mapillies" de Beer at hashcash@zuluhash.co.za cell: 0827813888